Some of us cope differently. No white stuff for me, I'll take the warn sun of the Big Island. Breakfast, anyone? Starfruit, papayas and mangoes fresh picked in the yard.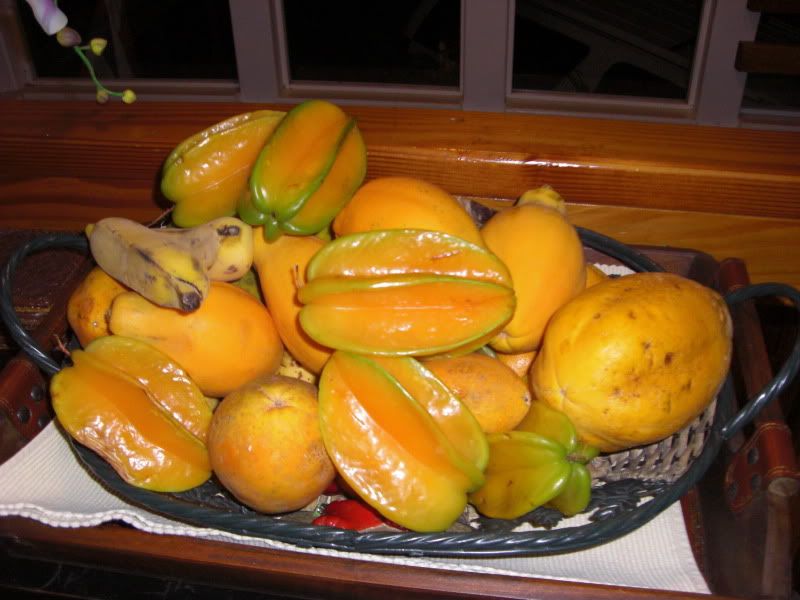 Hiking is another part of life on Hawaii. Nothing is more than 4 hours away. The Kohala Coast is sparsely populated and has some great hikes. Steep, but doable in flip flops if you wish.
"The Crew" down in Pololu Valley.
Eating is also a big thing over there. We have a big kitchen so hardly ever go out to eat. Plenty shopping in Kona. Costco, Safeway, Walley World, etc. Sittin' down to dinner.
We share with out little friends, too. Geckos are everywhere, inside, outside, but they keep the bugs down.